Coils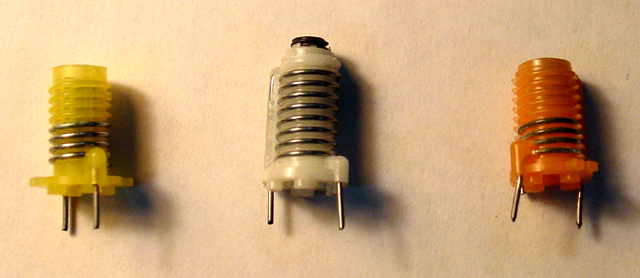 The yellow coil has 4.5 turn, the white 8.5 and the orange 3.5.

In recent year, these types of coils become less and less obtainable. The alternative is to make coil by yourself. It is not so easy to make a reliable coil. But it is possible. I try to demonstrate how to do it.



How to make the coils by your self?
The schematic is a bit different. In order to tune the frequency and the coil adjustment, you use trimer capacitors. The new schematic is here (pdf, 88KB)
How to solder the coils and trimmers are like this.