Radio Kinesonus on December 23, 2003
Henk Bakkar of WORM in Rotterdam talked about 'Radioriff' that was held in Berlin from December 11 to 18.
Keith de Mendonca, London played his CDs and talked.
Jean-Paul Jacquet, Brussels arranged Sun Ok Papi K.O.'s play via phone.
Hiroshi Hasegawa played his computer and devices.
Tetsuo Kogawa operated his hand-made small transmitters.

Artists' Comments and live pictures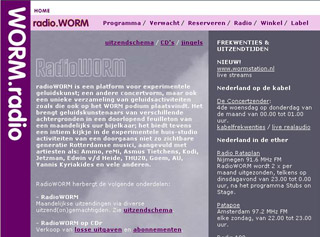 Real

- Henk Bakkar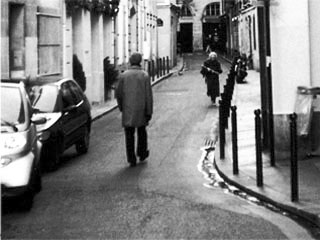 Real

- Keith de Mendonca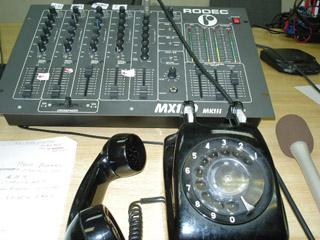 Real

- Jean-Paul Jacquet


Real

-Hiroshi Hasegawa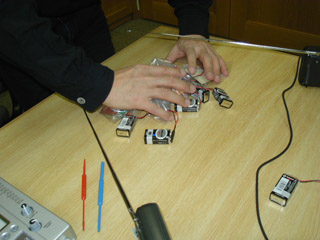 Real

- Tetsuo Kogawa